By
GreenEyedLillies
on July 16th, 2008 . Filed under:
Contests
.
We had 17 contestants enter the Miss American Cupcake Contest. Since we did not get all 50 states we are just going to group all of the entries together and vote by leaving comments. The top 5 contestants will move on to the finals. Only one cupcake will be named Miss American Cupcake. I apologize in advance. I had so many different type of photo entries…some people submitted elaborate entries, and others sent in more than one snapshot. I tried my best to crop every one's picture as close to the same size as I could get. Since everyone at least had a cupcake side shot…that is the type of picture I went with. How to Vote: Please vote by leaving a comment to this post. Vote for your top 3 favorite cupcakes, and you may vote only one time per person. The top 5 overall will move on to the next round. Put the State AND the name of the cupcake when you vote. There are more than one entery for a few of the states! ;) Comments that are only voting for one cupcake will be deleted.  ATTENTION ON COMMENTING & VOTING: ONLY ONE COMMENT IS ALLOWED PER IP ADDRESS. Comments that are only voting for one cupcake will be deleted. Please read the voting rules before voting! Thanks :) Voting for the first round ends on Sunday July 20th, 2008. The winner will receive this prize: Sneak Peek Prize Basket   Without further ado, here are your 2008 Miss American Cupcake Contest Contestants… AL – PB&G (Peanut Butter & Guinness): Chocolate Guinness Cupcake with Peanut Butter Guinness Frosting sprinkled with Vanilla Bean Sea Salt
AZ – A Desert in Bloom Cupcake (Vanilla cupcakes with Prickly Pear Cream Cheese and White Chocolate Cream Cheese frostings)
AZ – Double Chocolate Sourcream and White Sour Cream Cupcakes with   American buttercream icing & Fondant Cactus
CA – "Strawberrilicious" Baby Cakes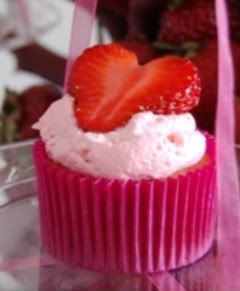 FL – Lime Cupcakes with Mango Buttercream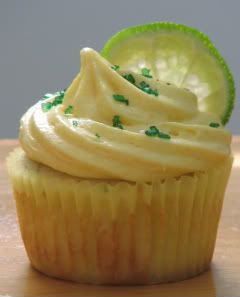 GA – Apple Pie Cupcakes with apple compote, lattice crusts, and buttercream apples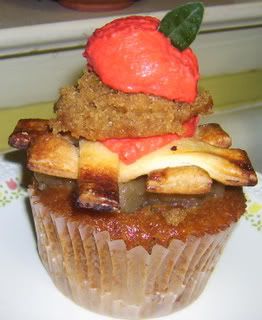 IL – Frango Mint Chocolate Cupcakes with Vanilla Buttercream Frosting Sprinkled with Crushed Oreos.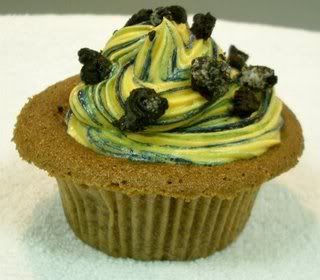 IL – Cornbread Cupcakes with Mac & Cheese Frosting
IN – Sweet Caramel Corn Cupcake with Salted Caramel Frosting and Caramel Drizzle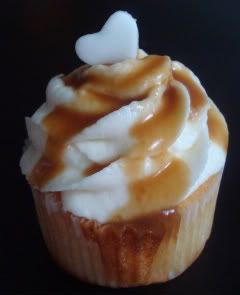 KS – Angelfood Cupcake with Marshmellow Fondant (Bikini)
LA – Petits Gateaux de Sirop (Little syrup cakes)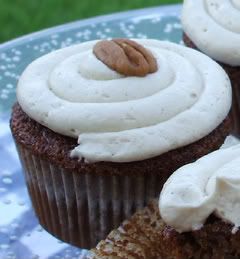 NC – Miss Paisley (Vanilla with a hand-crafted paisley made from white chocolate)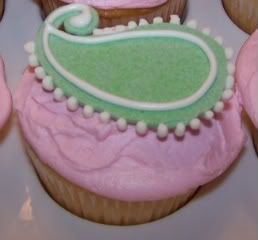 NY – Chai Tea Latte Cupcakes with Buttercream Frosting and a Sprinkle of cinnamon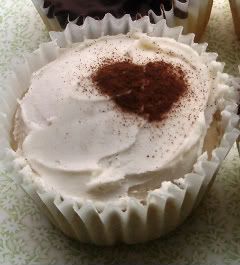 TX – Caramel Apple Cupcake with Cream Cheese Filling and Caramel Topping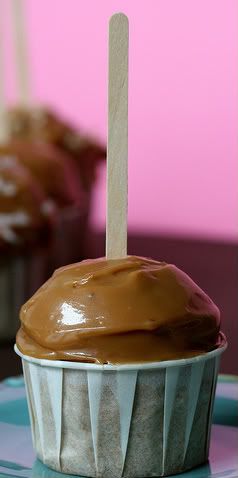 TX – Maple Bacon Cupcakes with Buttercream Frosting and Bacon Topping
TX – Precious Moments (Lemon Cupcake with Lemon Curd Filling, Buttercream Frosting and Rolled Fondant Decorations)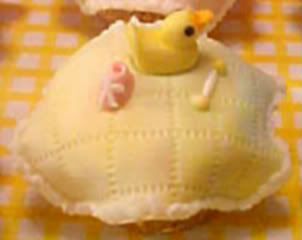 WA – Autumn Apple Delight (Apple Streusel Cinnamon Swirl Cupcake with Caramel Sauce)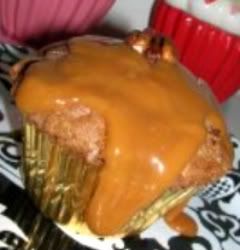 Good Luck Sweeties! ;)   HOW TO VOTE: Please vote by leaving a comment to this post. Vote for your top 3 favorite cupcakes, and you may vote only one time per person. The top 5 overall will move on to the next round. Put the State AND the name of the cupcake when you vote. There are more than one entery for a few of the states! ;) Comments that are only voting for one cupcake will be deleted.  ATTENTION ON COMMENTING & VOTING: ONLY ONE COMMENT IS ALLOWED PER IP ADDRESS. Comments that are only voting for one cupcake will be deleted. Please read the voting rules before voting! Thanks :)