By
HeatherLynn
on March 25th, 2010 . Filed under:
Cupcake Ideas
,
Recipes
.
I've been so busy for the past few months I have barely had time to keep up with all of my favorite food blogs and last night I did & it made me very hungry! Lick The Bowl Good is one of my favorite blogs and I found something that looked yummy enough to share with all of the Internet world.
Ferrero Rocher and Nutella Cupcakes – Nuts About Chocolate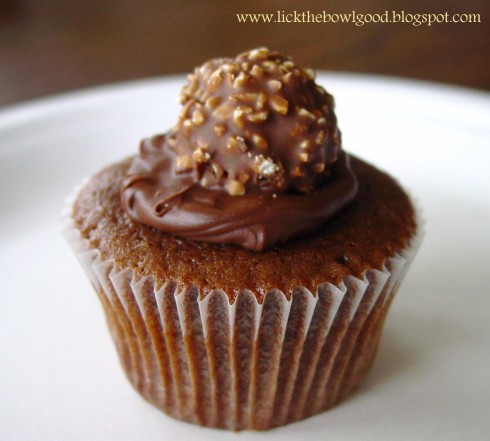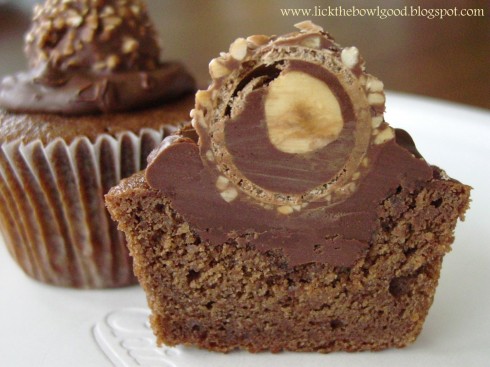 Mhhh … these look perfect. These may be my next venture in the cupcake world. Thanks Monica!