By
GreenEyedLillies
on April 11th, 2009 . Filed under:
Crafts
,
Jewelry
,
Tattoos
.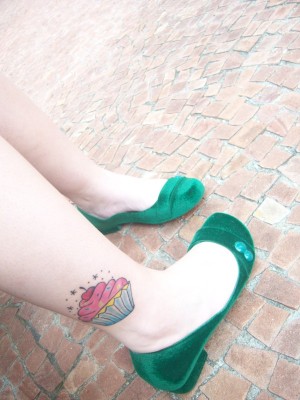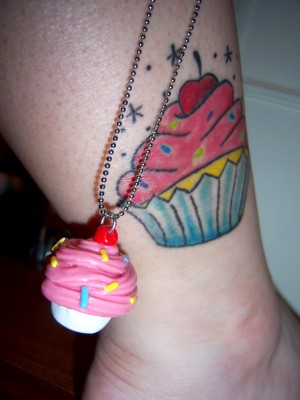 We received these photos and this email from ATC Reader Natalia…
"My name is Natalia,I'm 17-year-old girl and I live in a huge city called Sao Paulo, here in Brazil.
Yeah, Brazil… (sorry about the terrible English)
A third world country full of different cultures, and different people, but poor in cupcake stuff, where most of the people don't know what a cupcake is, so they'll never understand me *laughs*
First I want to congratulate you for the site, I'm in love with it (it was love at the first visit for sure), and when I saw the cupcake tattoo photos , I immediately thought "OMG I need to show mine", mostly because It's very rare to see a cupcake freak here in Brazil, but they do EXIST! I'm here to prove it.
I would be very happy to see my tattoo on ATC…

And if you want to see, I do some handmade stuff with polymer clay or felt, and of course, there are cupcakes there! here's my flickr

Thank you for the attention, and again, congratulations for the great job.


Thanks for sharing your cupcake tattoo and flickr with us! Your tattoo is gorgeous! I love your polymer clay and felt creations.