By
applecupcake
on September 27th, 2010 . Filed under:
Cupcake Ideas
,
Decorating
.
I am sure we have all seen handbag cupcakes by now, they are appearing everywhere!  Well today I thought I would bring you some of the best handbag cupcakes around.  Personally I love them, they are cute, sexy and can define whatever mood you are in!  What do you think of these?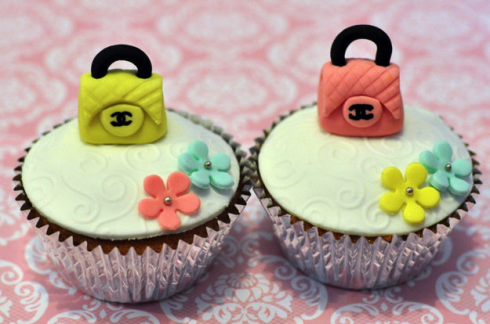 These ones are by Pretty, Cute Cupcakes on Flickr.  They are gorgeous Chanel bags and I love the color combinations chosen here, so delicate and pretty.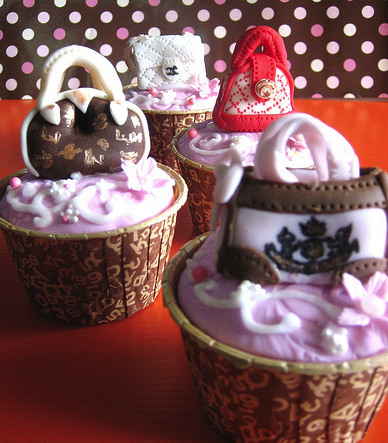 These ones are simply amazing and were featured on The Cupcake Blog, talk about detail!  I am in love with that red one!  These are by Anita Jamal.
Finally there is this one.. It is from Beauty and Lace and showcases Sharon Wee Creations.