By
GreenEyedLillies
on October 5th, 2008 . Filed under:
Birthday Ideas
,
Holidays
,
Party Items
.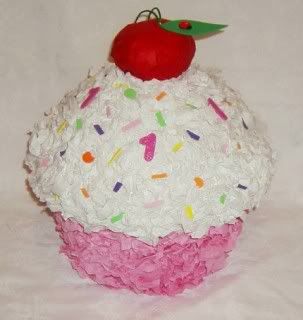 Cherry Sprinkles First Birthday Ladybug Cupcake Pinata $26.00
Oh, sooo yummy! This cute pink and white cupcake is covered with sprinkles, sparkling #1's, and a big cherry with a leaf and a ladybug on top! This cupcake pinata is 14″ wide and 14 1/2″ tall, made from recycled newspaper, tissue and foam.
Have a pinata custom made for your next party! Pinatas should be ordered 4 weeks before your big event. No two will be exactly alike and candy is not included.
Also available…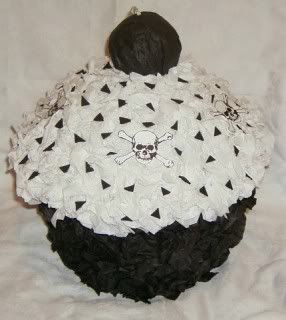 Black Cherry Skull and Crossbones Cupcake Pinata $26.00
Chocolate Cherry Pink Swirl Cupcake $26.00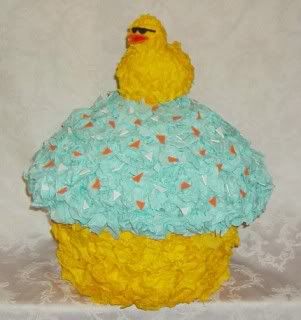 Rubber Ducky Cupcake Pinata $26.00
These cupcake pinatas and many more are available at Birchangel Custom Pinatas.