By
applecupcake
on Monday, May 9th, 2011
No longer does the cake pop have to take side stage to the mother of cakes (i.e. the standard every day cake), nor does it need to step aside for it's biggest brother (the cupcake) or it's big sister (the mini cupcake).  No, finally, today is the day that cake pops can take centre stage. Their very own multi layer cupcake stand!
Check these cupcake tower's out!  They are so so versatile you can go all pops as shown here, or if you check out the other pictures you can see how you can combine cakes, cupcakes and cake pops.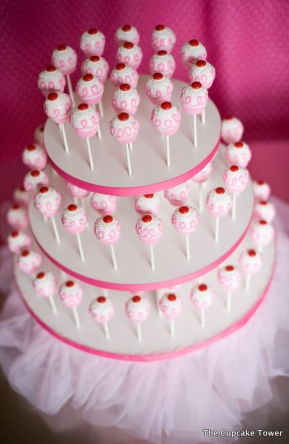 You can of course find these awesome stands at the aptly named 'The Cupcake Tower'.  So do the Monster mash and check out more of the pictures below!!!!