By
applecupcake
on Saturday, December 4th, 2010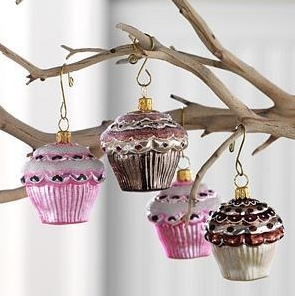 There are many ways to create a cupcake christmas tree, including using cupcakes on a christmas tree cupcake stand, or what I am talking about today, and that is decorating your regular every Christmas fake or real Christmas tree with cupcake decorations!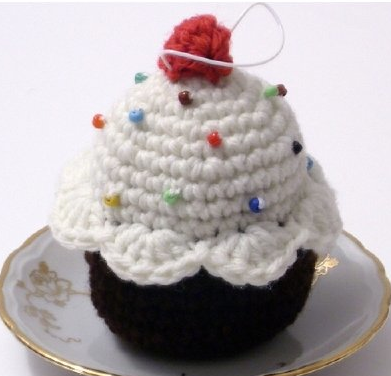 Start with heaps of tinsel, and then put up your cupcake Christmas lights if you can get them, if not go with candy cane lights, or failing that normal lights.  Then decorate all the rest of your tree with cupcake based ornaments!  Here are some cupcake decoration ideas:
Glass Cupcake Ornaments
Faux Cupcakes (any design, just add a little ribbon)
Cupcake pictures adhered to pegs
Cupcake pictures hung by ribbons
Felt Cupcake Pouches
Cupcake wrapper streamers (and don't limit yourself to the Christmas tree!!!)
Happy decorating!
Oh, and one word of caution, ensure your cupcake lights are safe to use with paper if you are making paper streamers as you don't want a cupcake bonfire!