By
applecupcake
on Tuesday, October 19th, 2010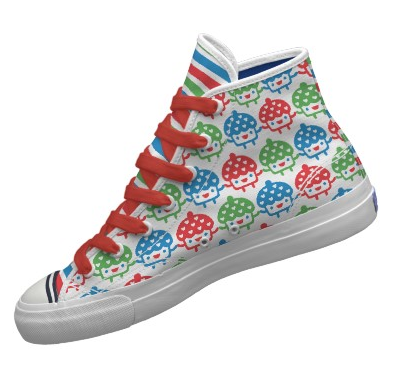 If you are after a new pair of super soft and comfortable shoes that are as unique and individual as you are then these are the shoes for you!
Not only are these Cupcake High Top Keds fun and funky, but you can make all the adjustments you want to personalize them before you buy them.  Here you will see that I have selected red lace for mine!
You can also change the lining color, upper binding color, toe cap design, eyelet color, tongue binding color and stitching colors!  There is also an option to choose between black and white upper and lower midsoles and the toe bumper.  All of which means you can have really cool cupcake shoes that are unique and funky.
Best part though is the price, they are only $65 from Zazzle (this link takes you to their WIDE variety of cupcake shoes! There are heaps to choose from!).