By
applecupcake
on Sunday, July 11th, 2010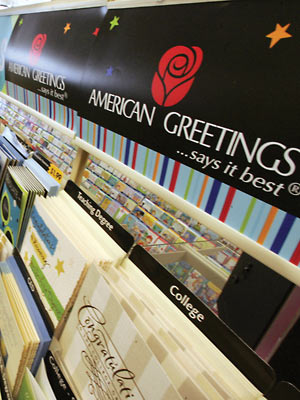 That is what springs to mind when reading and watching the news clip on NewsNet5 about Ohio based American Greeting Cards' new range of cards called Tasties.
So 'yesterday', are cards which stimulate the other four major senses, visual cards, textured cards, cards which play music or that smell.  We now have cards that we can lick and apparently 'eat'.
Each 'Tasty' will be themed and come with a deliciously dissolvable flavor-strip, safely sealed inside the card which matches the theme.  One such card will feature a mouth-watering image of a cupcake and reads "If nothing else, birthdays are a great excuse to eat cake".  Of course you want to know the flavor, this one is vanilla cupcake!
Though this isn't the limit of the new 'Tasty' cards, you can get everything from donuts to margaritas, though I am not sure if they meet the newsreaders requirement from the above article and have a bacon card just yet.  No doubt the bacon, burger and hot dog cards are not too far away!