By
The Cupcake Faerie
on Monday, January 2nd, 2012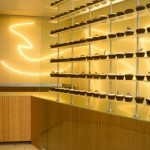 Cupcakes presented art gallery style is how I would describe MORE cupcakerie in Chicago. Smoother-than-silk frostings.  Sculpted icings.  Chocolate curls as tight as Shirley Temple's.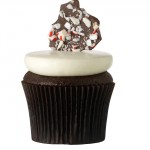 And the flavors?  MORE's list of cupcakes includes a blackberry, salted caramel, and chocolate mint (pictured).
I'm thinking Chicago Museum of Art, stroll along the lakefront, and some downtown deep dish pizza, followed by MORE, MORE, MORE.