By
applecupcake
on Sunday, September 19th, 2010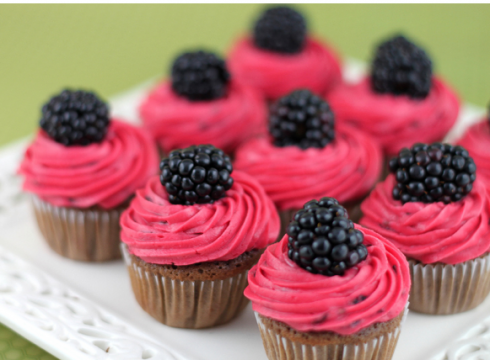 Awww it is sad, even when you know I am talking about the last summer cupcake fling.  I am too settled and contented to think about the other type of flings, but the cupcake one I am open for, especially when it looks as good as these Mini Chocolate Cupcakes with Blackberry Buttercream!  How hot pink is the color of these?
These cupcakes have been dreamt up by The Crafty Penguin and are a great way to use up the last of those summer berries!
You can find the full recipe along with heaps of step by step photos on her website here.
All of a sudden I have a real hankering to go watch Grease!  "Ahhh… those summer… NIGHHHHHTTTTTSSSS…."