By
The Cupcake Faerie
on Saturday, December 3rd, 2011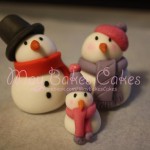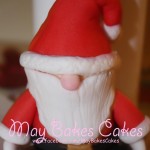 "May Bakes Cakes" of Corby, England has a Facebook page and she labels herself as "Artist."  It's the right label.  With creations like these snowmen, santa, and penguin, it's the title I would confer upon her, too.
Novel in her approach using FB, May's Facebook page also has a "snowman tutorial" with step-by-step instructions for snowmen that would be perfect cupcake toppers.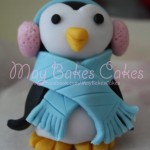 May is also so kind as to provide a separate Facebook page with a "penguin tutorial," as well.
As far as I can tell, there is only one flaw:  who could ever eat such sweet treats?
May Bakes Cakes snowman tutorial