By
HeatherLynn
on Friday, June 1st, 2012

We are at it again – another giveaway and review! I am so happy at that Dressing on the Side was able to be a part of our next giveaway! They have awesome t-shirts, many of which are cupcake themed. They were kind enough to send over a t-shirt for me to test run. My favorite shirt and the one that we will be giving away is the CUPCAKES make EVERYTHING BETTER shirt.
I love the design on the shirt, the color is great and it is SUPER COMFY! Here are a few photos of my lovely friend, Leandra kindly modeling this amazing t-shirt!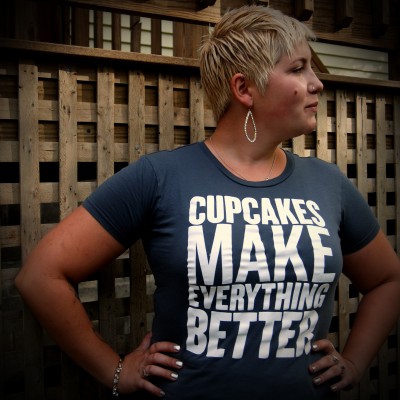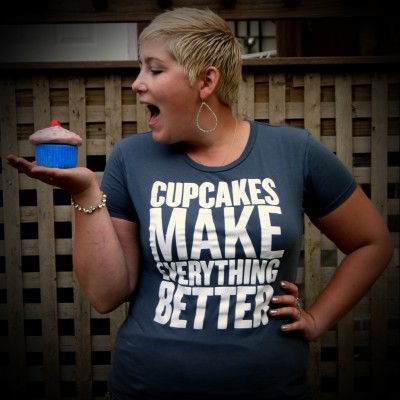 To enter the giveaway head on over to Dressing on the Sides Etsy Shop and check out all of their great t-shirts- pick your favorite shirt (besides the one we are giving away) and tell us all about it in our comment section. One lucky winner will be picked at random one week from today.
Dressing on the Side's Etsy Shop 
Follow Dressing on the Side on Facebook
Tweet with Dressing on the Side
Good Luck!