By
Lauryn
on August 25th, 2013 . Filed under:
News
,
Other
.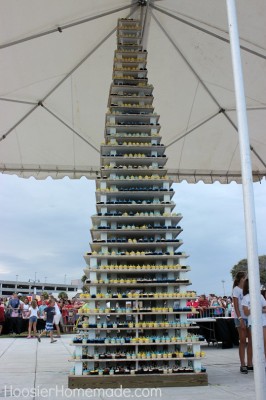 When it came time for the city of Myrtle Beach to celebrate its 75th anniversary, they decided they wanted to do it with cupcakes. 7,500 cupcakes to be exact. Katherine Berman and Sophie LaMontagne of Georgetown Cupcakes and TLC's DC Cupcakes collaborated with the city of Myrtle Beach to not only bake more than 7,500 cupcakes, they planned a cupcake tower to rival all those that came before. And just this week, their achievement was confirmed. The cupcake tower created to celebrate Myrtle Beach's 75th anniversary is now officially the Guinness World Record holder for Tallest Tower of Cupcakes at 20 feet and 5 inches tall.
In order to get the cupcakes from Georgetown Cupcakes to Myrtle Beach to construct the tower, the cupcakes had to be baked and frozen a few days earlier. They were then transported in refrigerated trailers and placed on the 32 tiers of the tower display. The feat ended up requiring more than the initial order of 7,500 cupcakes and took 52 people about two hours to get all of the final 7,860 cupcakes onto the display. About 5,000 visitors eagerly consumed them after the structure was officially completed.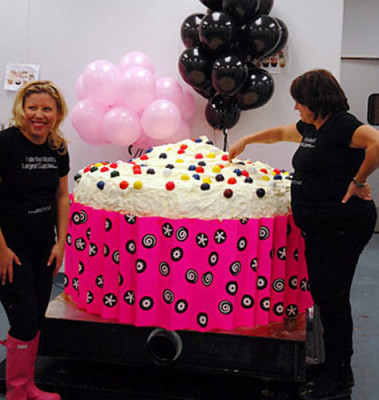 This is not Georgetown Cupcakes' first run in with Guinness. The duo also holds the record for having baked the World's Largest Cupcake. Weighing in at 2594 pounds, the cupcake required a custom made pan and it was verified that it was cooked completely was entirely freestanding.  It reportedly required 600 pounds of icing to frost the giant cupcake.