By
Lauryn
on August 16th, 2013 . Filed under:
Contests
,
Cupcakes for a cause
.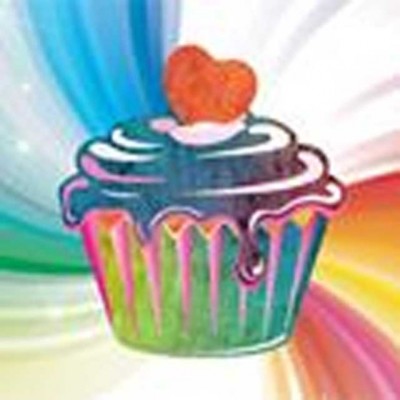 If you're going to be in the Tampa Bay area tomorrow (August 17th) and you're interested in free cupcakes, then stop by the 3rd Annual Great St. Pete Cupcake Contest. Organized by the Morean Arts Center of St. Petersburg, the money raised by the Great St. Pete Cupcake Contest is used to fund education programs run by the Morean Center, specifically their Connecting People With Art mission. There are eight judges for the two primary categories (professional and novice). The third and final category, People's Choice, requires a one-dollar donation per vote. Sampling the cupcakes, however, is free. The winners for each category receive stunning handmade glass cupcakes as a prize.  
You're sure to see some amazing and intriguing flavor combinations. Last year's People's Choice winner utilized figs and goat cheese (a cupcake called Gettin' Figgy with it) while another winner (1st Prize in the Professional category) presented a chili lime tortilla cupcake. There were even cupcakes topped with small waffles and pieces of chicken. The donation/voting system has been revised to make it easier for donations to be made using credit cards (and to enable ballot box stuffing for the People's Choice category, making it easier to tip the scales in favor of your favorite flavor and bring raise more money for the Center's programs).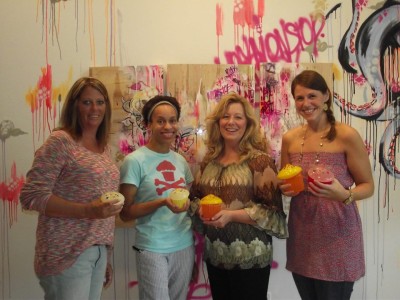 Even though there are expected to be between fifty and sixty bakers participating, only about 30% are professionals. Last year it was Novice baker Lori Schmidt who took home 1st Place for People's Choice award in addition to 1st Place in the Novice category. The cupcakes are judged on their frosting/icing, on the cake's texture, and on their presentation. So sample cupcakes and vote for your favorites at the 3rd Annual Great St. Pete Cupcake Contest at the Morean Arts Center of St. Petersburg, 12-3 pm Saturday August 17th. Be sure to get there early before all the samples are gone.