By
Lauryn
on August 15th, 2013 . Filed under:
Blogs
,
Decorating
,
Other
.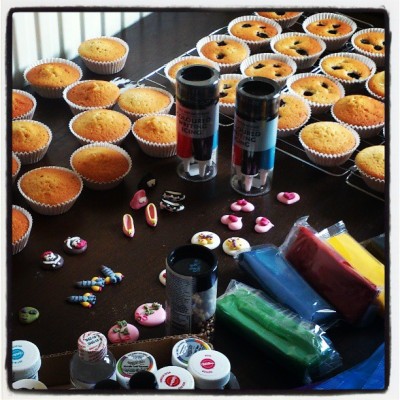 For some people, cupcakes and cake are just a vehicle for sugary frosting. For others, the frosting is the paint and the cake or cupcake serves as the canvas. Some of us cook or bake as a kind of therapy, a way to handle stress, to blow off steam (beating eggs and sugar lead to a much tastier mess than beating the feathers out of your pillow). Whatever the reason for pulling out the decorating tips and pastry bags, each cupcake is an opportunity for creative expression. As Penny Alexander of A Residence, blogger and mother of two, who had little regard for cupcakes discovered, the right materials and the right attitude can turn anyone into a cupcake fan.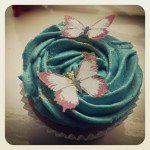 Alexander explains that her conversion to a cupcake-decorating fanatic to finally understanding a cheesy scene from a chick flick. It was the therapeutic aspect of piping that she latched on to, the pride she felt in accomplishing an objective and creating a beautiful cupcake. She even decided to submit her creation to a cupcake-decorating contest (open to UK residents only, unfortunately).
There are actually quite a few places, such as a Taste of Therapy, where cooking, baking, and decorating classes are offered as a form of alternative therapy. Owner and founder, Allison Carver, suggests that the focus necessary for icing is relaxing. It's not always the case (as any perfectionist can tell you), but it does force you to put aside other cares and concentrate on maintaining constant pressure on the pastry bag, mixing icing to the precise shade, or keeping a steady hand while adding on the last embellishment. Of course, there's the added therapy of eating a tasty and beautiful cupcake when you're finished.