By
Lauryn
on August 14th, 2013 . Filed under:
Bakeries
,
Blogs
.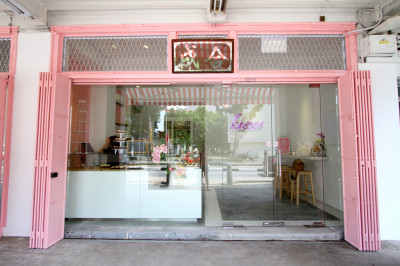 The popular obsession with cupcakes continues to spread its influence around the world. Some Singaporean students were studying in Australia when they were introduced to the cupcake shop trend and brought it home with them to Singapore. After sixty years in business, the owner of a Chinese provision shop retired and the space in Tiong Bahru became available. The three friends, self-taught bakers, bought it and made the necessary renovations and fashioned it into Kisses Bakery, which officially opened its doors just over a month ago. Keeping aspects of the old shop like the signboard on the storefront and a cupboard in the shop, Kisses Bakery pays homage to the space's past while bringing a delicious modern touch to their neighborhood.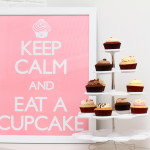 The Singapore bakery is in its early days but there are currently nine flavors that they're selling out of including the distinctly Asian kaya cupcake (a coconut cake infused with pandan and topped with kaya cream cheese frosting) and the delectable passionfruit cupcake (a vanilla cake with real passionfruit in the cream cheese frosting). Among their best sellers is the rose caramel (a vanilla cake filled with salted caramel and topped with rose and salted caramel buttercream frostings).
Each day there is a tenth flavor available as they continue to experiment in the kitchen aiming to expand their list of available offerings. So if you're traveling in Singapore and you want a little taste of home (or a local twist on one of your favorite foods), visiting Kisses Bakery can be added to your list.