By
hungry runner
on September 17th, 2012 . Filed under:
Bakeries
,
Cupcake Ideas
,
Holidays
.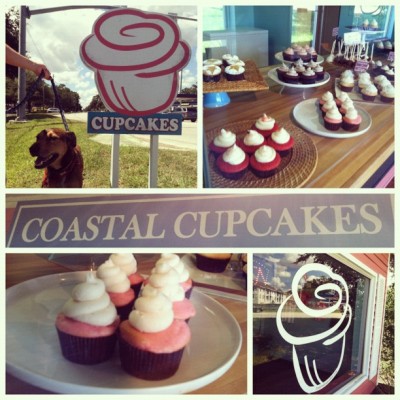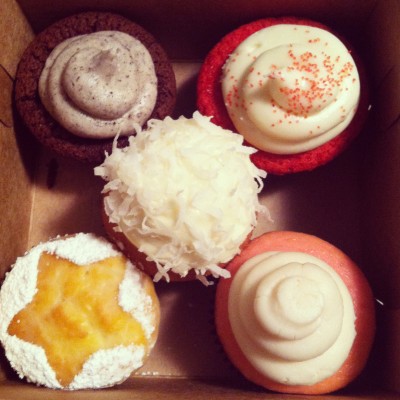 This past weekend my mom and I thought it would be fun to take the dog to the beach.  Turns out in North Carolina dogs aren't allowed on the beach until after September 30th not after Labor Day as we were thinking.  Poor planning on my part as we were two weeks too early and ended up taking the dog for a two hour car ride.  We managed to turn our failed beach day around with cupcakes!  We stopped by Coastal Cupcakes in Wrightsville Beach, North Carolina and picked out five cupcakes to take home.  We brought back the oreo cheesecake, pink lemonade, red velvet, coconut, and key lime.  My favorites were the red velvet and the Oreo but all of the cupcakes were really good so I would definitely recommend trying Coastal Cupcakes if you are Wrightsville Beach or Wilmington!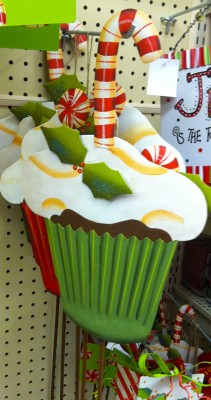 Our next fun cupcake related stop was Hobby Lobby.  I have heard lots of bloggers talk about Hobby Lobby but I had never been inside the store until this weekend.  The Wilmington store had just opened three days before so it was packed with people and merchandise.  There Christmas section was loaded with fun cupcake items, perfect for decorating your home or giving as gifts.  I loved the cupcake yard stake and the cupcake plates.  The "All I want for Christmas is cupcakes" sign was also really cute.  The prices at Hobby Lobby are great, very affordable and they have sales and coupons!  Definitely check out a Hobby Lobby store if you haven't already!