By
cupcakeSerenity
on August 9th, 2012 . Filed under:
Recipes
.
I just tried this recipe from Simple Bites, and one word: AMAZING! I am absolutely blown away.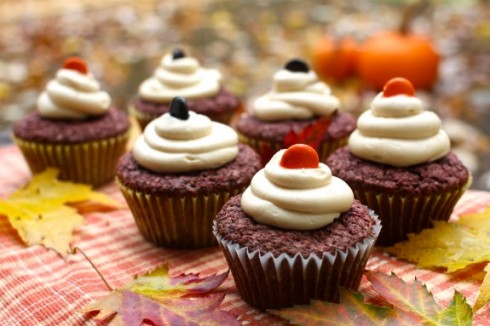 I did do a few things differently from the recipe. She recommends roasting the beets. I was far too lazy and just pureed some canned beets. I also used Neufchâtel cheese, instead of cream cheese, in an effort to cut out some fat. I also used more maple syrup than she recommended, as I just wanted some additional sweetness. I used plain old sugar instead of the more expensive raw, and I baked mine for only 20 minutes, instead of 25. In the end, though, I couldn't lose and this recipe has made it's way into my frequently used pile.