By
CandidCupcake
on July 29th, 2012 . Filed under:
Cupcake Ideas
.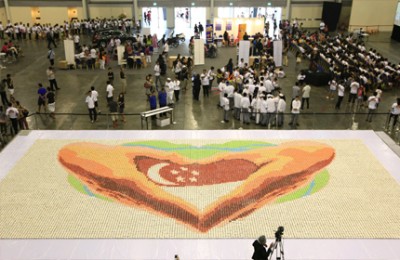 A new Guinness World Record was set today in Singapore for the world's largest cupcake mosaic.  A whopping 20,000 cupcakes formed the mosaic, which beat the previous record of 5,900 cupcakes by quite a lot!  The mosaic was created to help benefit under privileged youths and low-income families.
Who gets to eat all these cupcakes, you're probably wondering?  The cupcakes were adopted by donors and sent to homes for the elderly, disabled and children.