By
hungry runner
on July 4th, 2012 . Filed under:
Halloween
,
Holidays
,
Reviews
.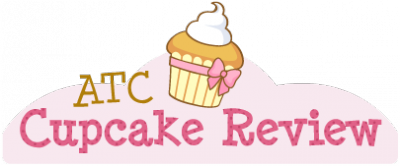 Halloweencostumes.com offers a huge selection of costumes, including several cupcake costumes.  There are cupcake costumes for babies, kids, and adults, ranging in price from $21.99 to 51.99.  ATC was sent the Women's Cupcake Costume to review.  The costume costs $42.99, and there's a matching toddlers cupcake costume if you were looking to match your child!

The costume arrived very quickly after it had been shipped.  My first recommendation to anyone who buys this costume is to follow the first instruction as soon as you get it.  That means taking the costume out of the bag and hanging it up!  The costume definitely needs to be hung up so it can take shape and to get the wrinkles out.  I loved the bright pink tulle top and the fun turquoise bottom.  I also liked the multicolored sparkling sprinkles although from up close they do look like Band-Aids.  I have to admit I thought the costume, which is a size 4-10 was short.  I am 5'5" and the bottom of the costume was more than halfway up my thigh.  I think if I were to wear this costume outside my house I would buy the suggested matching fishnet tights or the knee-high legwarmers.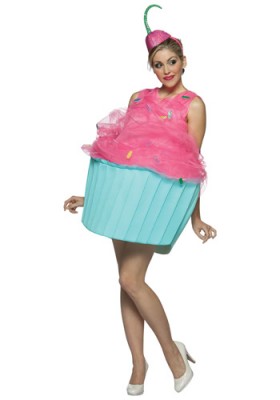 My favorite part of the costume was the cherry headpiece! It's pink and glittery with a long green stem and it definitely makes the costume.  I thought that the costume was fun and a cute option if you were thinking of dressing up as a cupcake.  Having a mom that always made my costumes, I haven't bought a lot of costumes online to compare this one to but I think you get what you pay for.
The cupcake costume makes for a sweet Halloween outfit!