By
hungry runner
on April 25th, 2012 . Filed under:
Gifts
,
Kids
.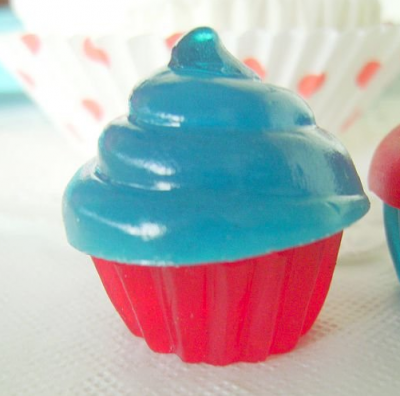 Lately I have seen gummy candy in various shapes, I even bought a friend butterfly gummies but I have yet to see cupcake gummies in a store near me.  I managed to find blue cupcake gummies online on Crystals Rose Cottage Chic.  For $6.00 you can order a dozen cupcake gummies to use as party favors or cupcake toppers.  I think any kid would love to sink their teeth into a cupcake gummy!
I have been cautioned by friends in regards to purchasing food from websites with caution so you might want to check with the website owner on their food safety practices before finalizing your purchase.