By
hungry runner
on April 11th, 2012 . Filed under:
Gifts
,
Reviews
.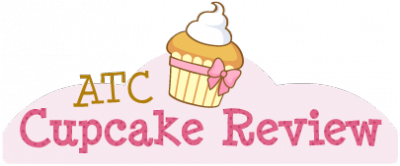 Living Royal is a unique and unusual gift idea website.  If you are looking for a funny gift or a gag gift this is the website for you!  The website has tons of fun items like this fingertip microwave grip which I could use every time I reach into the microwave.  The best part is the website offers several cupcake items including the cupcake memo pad that ATC was sent to review.  The memo pad measures 3.5 inches tall and includes 150 little sheets of paper that half a cupcakes.  The memo pad is currently on sale for $3.50.

I really liked the memo pad.  I thought it was a great size, it's big but not too big and the sheets of paper are just the right size for a quick note.  At the current sale price of $3.50 the memo pad is a great buy.  The one flaw I noticed was that in my little test of the paper I notice that my marker pen bled through the paper.  It's not a big deal since ballpoint pen did not run through.  I would also caution people to be careful when ripping off the pages; it's easy to end up with a ripped cupcake.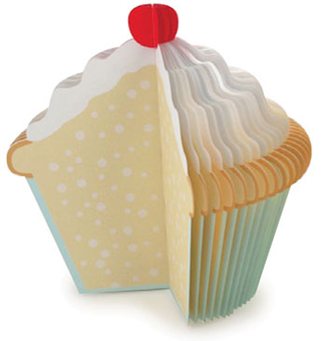 Overall I thought the cupcake memo pad was a great product, it's really affordable and would make a great gift for a student or worker with a desk.  As I mentioned, Living Royal has great cupcake products, remember those cupcake measuring spoons that we told you about here and here?  Well they sell them! They also have heart shaped measuring cups! And lots of other great gift items so look around the site!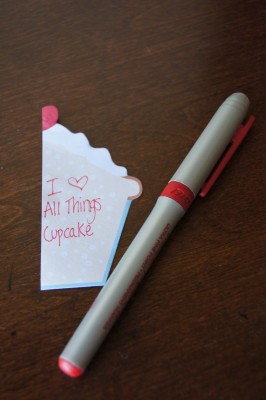 The cupcake memo pad makes a great gift for a friend or yourself!