By
hungry runner
on December 7th, 2011 . Filed under:
Jewelry
,
Reviews
.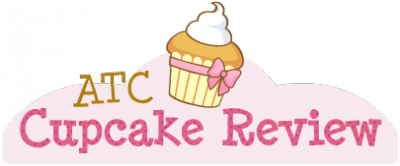 Cutey is a UK based company that makes charm bracelets and costume jewelry.  All Cutely products are affordable and come in a variety of styles to suit different taste preferences.  The charm bracelets come with the unique charms already attached.  Cutey ships worldwide and delivery within the UK is free.

ATC was sent the Pontus charm bracelet to review.  The silver bracelet included seven charms, three colored and four image charms and comes in two length options, 18m or 20m.  The colors were rose, black and a marbled pink and green. I really liked the little turtle charm and the heart with a boy and girl kissing inside.  There was also a heart shaped lock and a flower bead.  I have to admit I would have liked for the bracelet to include a cupcake charm.  As cute as turtles are I like cupcakes more and know cupcake fans would be interested in a cupcake charm similar to the Pandora cupcake charm we blogged about several years ago.  Especially since this style bracelet reminded me of the Pandora bracelets based off the style charms and the ability to add and remove the beads.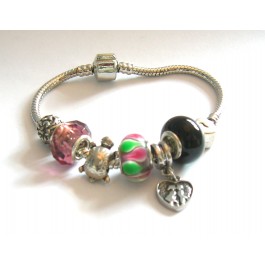 I had some trouble with the clasp; I managed to get it open but could not close it again.  I think it would be challenging to put the bracelet on or take it off without an extra set of hands.  Also the charms do not come off the bracelet so if you are locked into the seven beads the bracelet comes with.  If you love the chosen charms this is no problem but I know some people like to change charms on charm bracelets and that cannot be done with this bracelet.
I do like the concept behind the bracelets and how affordable they are.  This bracelet was £12.99, which in US dollars converts to about $20.09.  I think the bracelets would make a great gift especially for the holidays.  They would be fun to give as a gift or as a stocking stuffer.  Through the end of the month Cutey is offering a 10% discount code and the bracelets are available for wholesale.
Would've liked a cupcake charm and an easier clasp but they're still beautiful bracelets!