By
HeatherLynn
on November 5th, 2011 . Filed under:
Kids
,
Toys
.
Little Tikes Cupcake Kitchen from Amazon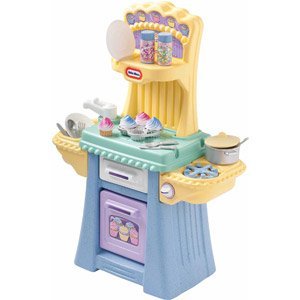 Some of its amazing features are —
Stove burners make sound effects
Real working drawer
Real working oven doors
Storage space for plates and accessories
Includes 1 kitchen,1 cupcake tray, 4 cupcakes, 2 plates, 2 forks, 2 spoons, 2 knives, 2 spice shakers, 1 spatula, 1 pot with lid
If I had had this amazing toy as a young child, my life may have been very different. I may just have picked up my love of baking at a younger age and maybe by now I'd have my own bakery! Alas I had a Mickey Mouse camera as I child and am now full blown in love with photography because of it.
When I have children, I will be sure that they have this great toy!