By
Molly Katherine
on September 30th, 2011 . Filed under:
Clothing
,
Halloween
.
While I was browsing Target.com, as I often do, I stumbled upon this remarkable cupcake find for Halloween! A few days ago another contributer here at ATC posted about a children's cupcake costume at Kohl's, which is super cute! For those of you that wished Kohl's had offered this adorable children's costume in adult sizes, like myself, and desire to dress as a giant cupcake this Halloween well thanks to Target here it is…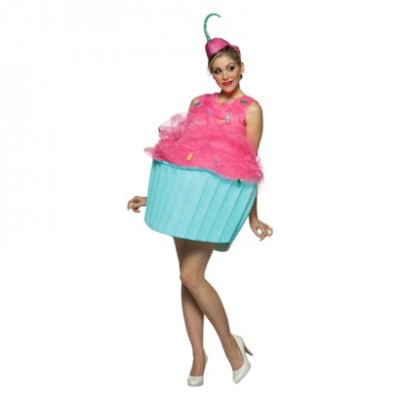 If anyone I know decides to throw a Halloween party this year I will be purchasing this to wear! I will add that Target states this is an online only item so I am betting it will go fast! Order yours now before it's gone!