By
hungry runner
on September 28th, 2011 . Filed under:
Cupcake Ideas
,
Shoes
.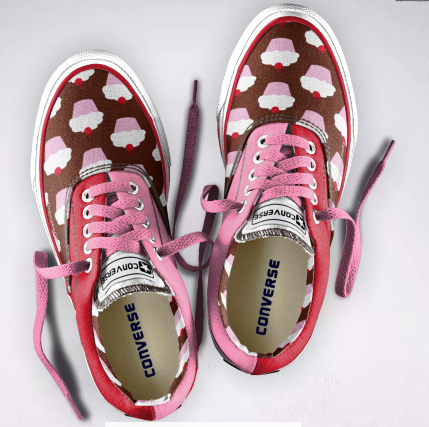 If I didn't already have my custom cupcake Toms I would definitely buy a pair of these Converse shoes!  With the Converse One Builder you can create custom shoes! The best part is they have two cupcake patterns to chose from.  I made a sample pair, shown above, to see what the process is like.  

You start by choosing from one of over 39 styles, note that each style is a different price.   Next you start picking colors and patterns for the different 14 parts of the shoe.  For my shoes I chose the Skidgrip CVO Canvas and the brown cupcake print, once completed this pair of shoes would cost $62.00.  There is also a grey  cupcake print and you can even add a tag to you shoes!