By
stayhomecupcake
on September 12th, 2011 . Filed under:
Cupcake Ideas
,
Decorating
,
Giveaways
,
Wedding
.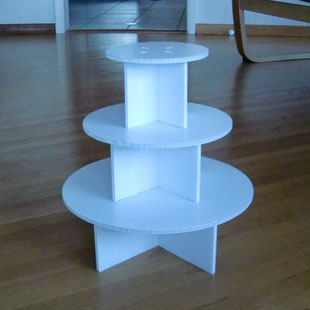 With cupcakes growing in popularity over the past few years, many people have been substituting cupcakes for cakes at large functions.  Weddings, birthdays, anniversaries- all with cupcakes as the main dessert and centerpiece.  And that is where cupcake towers have blossomed in popularity as well.   They display your cuppies without taking up a lot of space.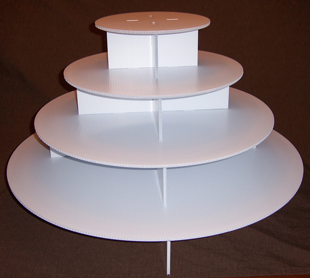 Our giveaway this week is from Penguin Cupcake Towers.  One winner will get to choose either the Humboldt or the Emperor Cupcake stand.  The true beauty of these stands is that they are made to be decorated to match your event theme.  Spray paint it, cover it with ribbon, flowers, fabric, glitter- whatever you want! 
To enter this giveaway, click on the comment area below and tell us how you would decorate your cupcake tower if you won.  One winner will be chosen on Monday, September 19th.  Thank you Penguin Cupcake Towers!