By
hungry runner
on June 21st, 2011 . Filed under:
Cupcake Ideas
,
Party Items
.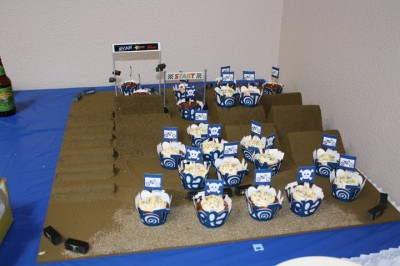 ATC reader Tom sent us these pictures of his multipurpose motocross cupcake stand.  Tom set out to create a cupcake stand that once done displaying cupcakes could double as a race track for his son, Ryan aka the birthday boy!  Ryan celebrated his third birthday with a theme dedicated to his love of  motocross.  With the help of his crafty wife, Tom created a track that is to scale and large enough  for a two dozen cupcakes to be displayed on.  After displaying the cupcakes, Ryan is able to race his collection of toy motorcycles on the track.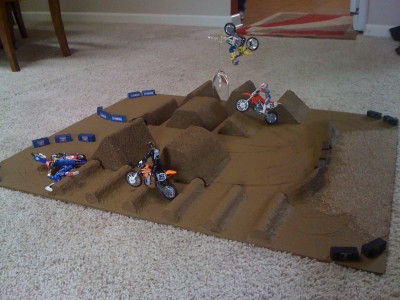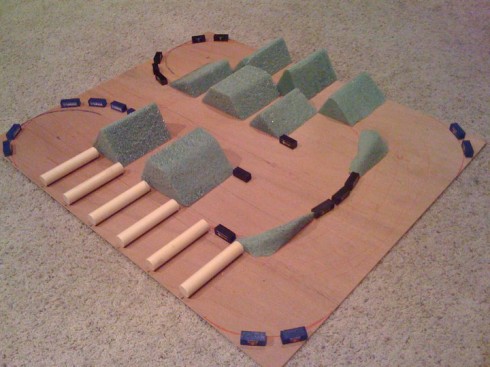 Tom and his wife created the track out of a board that is 30"x36" and based on a ¼" luan board.  The track is made mostly of foam which makes the entire display light and easy to move. The dirt-scape was achieved with joint compound, spray texture and flat latex paint.  The track to be durable enough to withstand the rough play of a little boy and is fairly inexpensive to create yourself.