By
cupcakeSerenity
on June 14th, 2011 . Filed under:
Cupcakes for a cause
.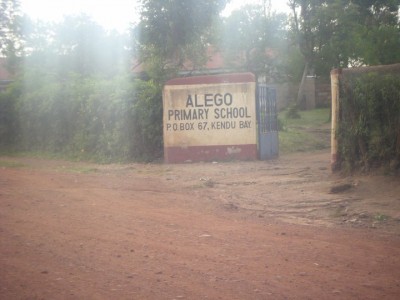 Justine Brancato and Tori Winters, two education majors from The College of New Jersey and Boston University, respectively, are heading to Kenya to volunteer in a rural school. Tori's godmother Grace Ouma and husband Henry founded the Alego Community Development Project in 1986. The Oumas will host the young women.
Alego's mission is to "establish long-term and sustainable community development projects in Alego, Kenya and surrounding areas in education, social and economic development, health and wellness and to empower residents to utilize local resources available to them to their fullest potential."
Justine and Tori are using their own money to pay for the trip. They also want to raise money to help the school. Enter the cupcakes. Baker's Treat of Flemington, NJ is donating the ingredients for a special cupcake fundraiser. Tori hopes their efforts can restore the nursery school breakfast program, which currently is only offered to orphans because of a lack of funding.
You can help by purchasing a special cupcake decorated by Justine at Baker's Treat at 42 Route 12, Flemington. The jumbo cupcakes, in several flavors, cost $5 each. Call 908-782-9449 for more information.