By
hungry runner
on June 8th, 2011 . Filed under:
Bed, Bath, Body
,
Cupcake Ideas
,
Reviews
.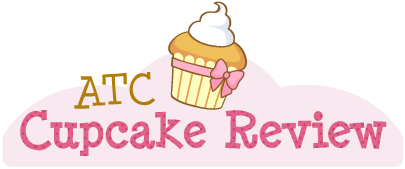 Lipstik Factory creates hand made lip glosses in small batches. Larry G is the owner and creator of Lipstik Factory which has several flavor lines including a line of cupcake lip glosses.  Larry hand-blends, pours, shrink-bands, and labels each of his one-of-a kind creations.  ATC was sent the cupcake lip glosses to review which arrived in two different packaging styles.  In the five pack tin for $49.00, the flavors were orange cream, strawberry shortcake, pralines and cream, red velvet, and cupcake.  We were also sent an individual tube of angel cake lip gloss which costs $15.00.

The  Angel cake really did smell like angel food cake and because of Larry's layering technique it actually looked like a slice of cake, with sprinkles on top, inside a tube.  When applying the lip gloss a little bit goes a long way and once it is on your lips you can smell the cake flavor more.  I especially liked that the lip gloss was glossy but not sticky, something that normally deters me from using lip gloss.  The angel cake flavor was a good neutral color on my lips.  The cupcake scented lip gloss had a fruity smell, and because of this it seemed perfect for kids or young teens.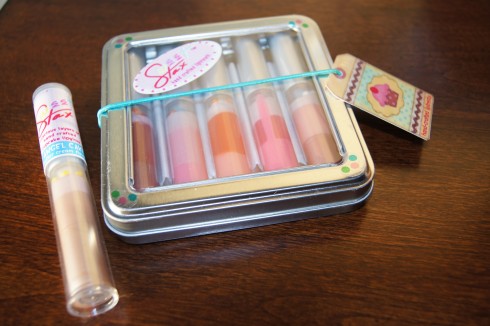 The more unique cupcake flavors like red velvet was a very dark shade of red and definitely more noticeable on your lips.  The orange cream had a very sweet and tangy scent to it and was another one of my favorites.  This one is perfect for summer, it's sweet but also refreshing and looked great on!  The strawberry shortcake was another one that smelled great with a nice pink shade.  The final flavor, pralines and cream, was a contrast to the other pink lip glosses because it was a darker tope color.
Overall Lipstik Factory has created several unique, quality products.  When buying the lip glosses remember to consider the shade that will show up on your lips.  Additionally these lip glosses are a fun conversation piece.  The real sprinkles in the top of each tube are noticeable and will entice people to ask you about your one-of-a kind lip gloss.
Lipstik Factory's line of cupcake lip glosses are great for any cupcake fan.  With over six different flavors you're sure to find your favorite cupcake to wear on your lips!