By
HeatherLynn
on June 5th, 2011 . Filed under:
Cupcake Ideas
.
What can you do with 3,000 hot pink frosted cupcakes? Well, make a pink Cadillac of course! That is just what the owners of Georgetown Cupcake and stars of hit TLC TV show DC Cupcakes, Sophie and Katherine did.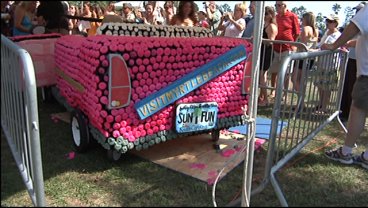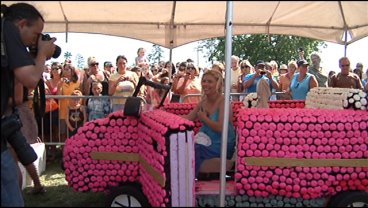 The colorful car was unveiled at the Sun Fun Festival in Myrtle Beach, SC.