By
hungry runner
on May 21st, 2011 . Filed under:
Stationary
.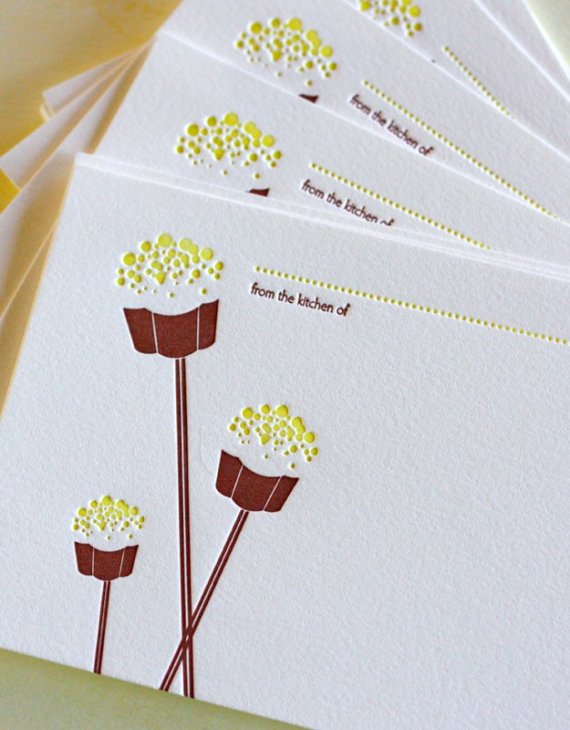 On a recent visit to Massachusetts we made a quick trip north to Portsmouth, New Hampshire where I had spent two years while in college at The University of New Hampshire.  I was pleasantly surprised to see that the quaint town was doing quite well despite the current economic situation.  In the four years since I had visited last there were several new shops that had opened in addition to some of my old favorite stores and restaurants surviving today's tough economy.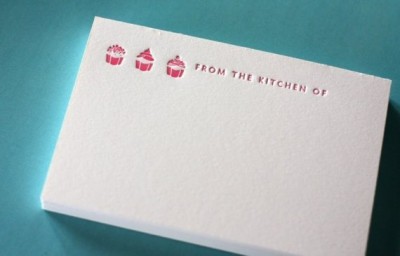 One of those shops was Gus & Ruby which as a stationary lover (in case you couldn't tell by all my card posts), I enjoyed looking at everything inside the store!  One of my purchases from Gus & Ruby was a set of cupcake gift tags by Dingbat Press. When I returned home I tried to find the gift tags online to share here on ATC but  since they were in the sale section of the store I quickly realized they were old merchandise.  The good news is that Dingbat Press has an Etsy site filled with other fun letterpress items.  Currently there are several versions of recipe cards available including the set of 10, 4×6" yellow cupcake pop recipe cards on sale for $7.50.  Or for the same price you could get the Mod Cupcake recipe card set of 10 in several different color options.