By
hungry runner
on April 15th, 2011 . Filed under:
Cupcake Ideas
,
Recipes
.
I have made donut muffins in the past and now that I found this chocolate dipped donut cupcake recipe I think I will have to try donut cupcakes.  They fit perfectly into the breakfast cupcake kick I have been on.  It started with stuffed pancake cupcakes which was followed by cinnamon roll cupcakes.  Now these donut cupcakes which I saw on The Family Kitchen but originally came from The Fannie Farmer Baking Book, have been added to the list!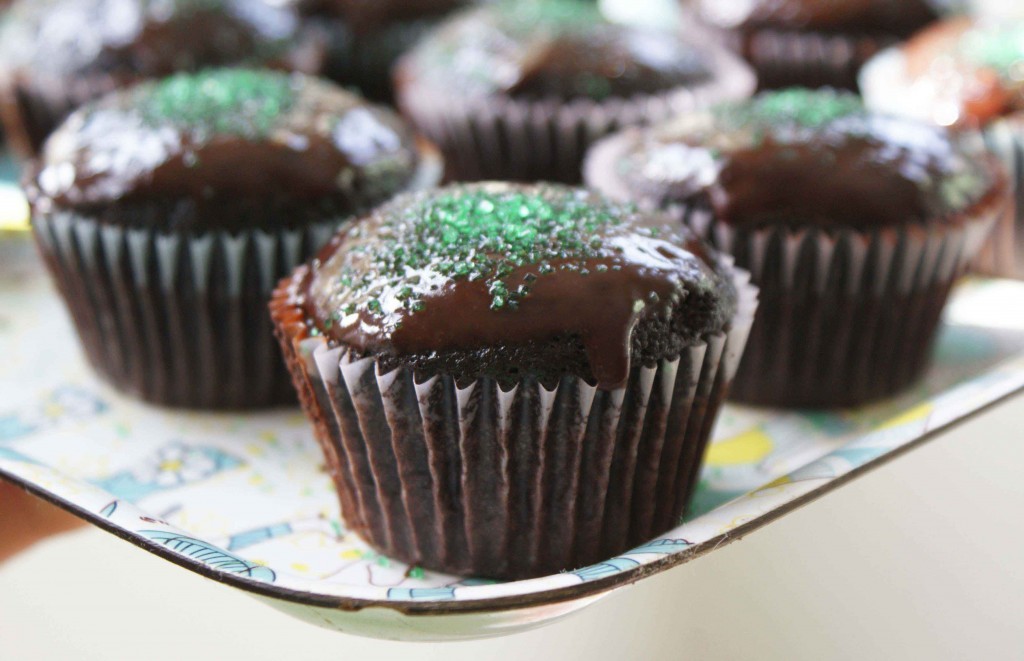 Chocolate Dip Doughnut Cupcakes

1/4 cup butter, softened

1/4 cup canola oil

1 cup sugar

1/2 cup packed brown sugar

2 large eggs

1/2 cup cocoa

1/2 cup boiling water

1 3/4 cups all-purpose flour

1 tsp. baking soda

1/4 tsp. salt

1 cup cold strong coffee

2 tsp. vanilla.

Preheat the oven to 350F. In a large bowl, beat the butter, oil and sugars for a minute, until well blended. Add the eggs and beat for two minutes, until pale and creamy.

Meanwhile, stir together the cocoa and boiling water – it will make a thick paste. Beat it into the butter-sugar mixture. Add half the flour, the baking soda and salt, beating on low just until combined. Add the coffee and vanilla, then the rest of the flour, beating just until blended. Divide among paper-lined muffin tins and bake for 25 minutes, until the tops are springy to the touch. Tilt them on their sides to allow steam to escape and help them cool before frosting. Makes about 1 1/2 dozen cupcakes.

Quick Ganache or Glaze: heat 1/4 cup cream and 1/4 cup honey or corn syrup in a small saucepan; take off the heat and stir in 4 oz. chopped chocolate or chocolate chips. Let sit a minute or two, then stir until smooth.