By
stayhomecupcake
on April 11th, 2011 . Filed under:
Cupcake Ideas
,
Giveaways
.

The winner of the One Haute Cupcake Charm from Sweet Bling is…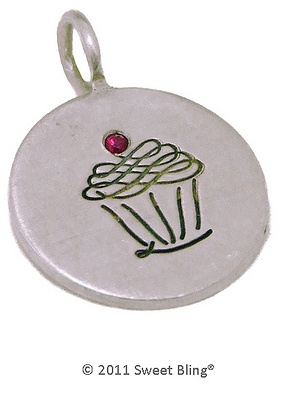 Dawn Bohm         
My 24 year old son Kyle is Autistic. He is the joy of my life. Kyle will live with me for the rest of his life and I look forward to every day with him.
He is soo funny and such a character…to hear him laugh brings a smile to everyone's face.
We have had good days and bad days but they are all special.
I am also an avid baker and he's my cupcake tester…even though there are no bad cupcakes if you ask Kyle!! I love all the pendants…but I'd have to pick the Live, Love, Eat cupcakes tshirt says it all.
Congratulations! Please email your mailing address to atcwinner@gmail.com.  Thanks again to all who entered the giveaway and thank you Sweet Bling  for sponsoring this wonderful giveaway.  For more information on autism or how to help support children and adults living with autism, please visit TERI .