By
stayhomecupcake
on January 25th, 2011 . Filed under:
Cupcake Ideas
,
Decorating
.
Check out this new product from All Things Cupcake sponsor Kimber Cakeware. It's Batter Babies!  Bake one of a kind cupcakes containing two flavors (or colors). Batter Babies fit most standard size cupcake pans and cups.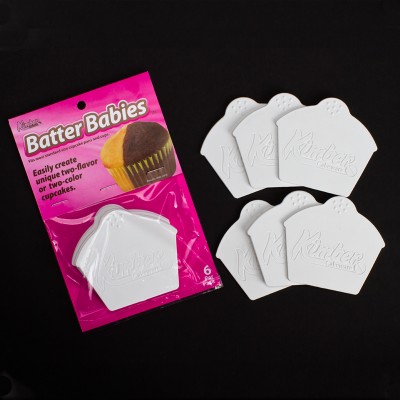 The Batter Babies are quite simple to use, just follow these steps:
1.Simply place the Batter Babies in individual cups
2.Pour the two separate batters into each cup
3.Remove Batter Babies before baking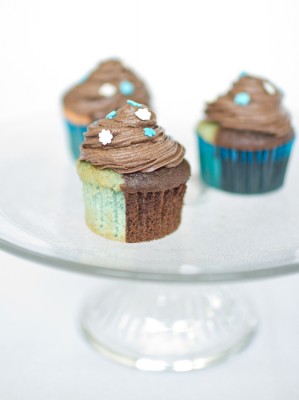 How fabulous are these?