By
hungry runner
on January 18th, 2011 . Filed under:
Cupcake Ideas
,
Decorating
.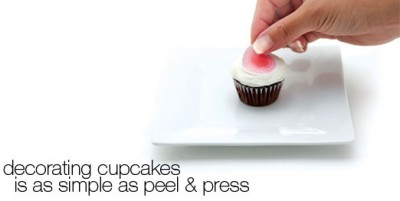 In September when I ate at The Culinary Institue of America at Greystone in California our butter came with a ticing on top.  Ticings are thing sheets of edible icing that have no flavor because they take on the flavor of the food the are applied to.  Ticings are a great way to quickly and easily decorate cupcakes, cakes, and cookies since you can add images or text to your baked good by simply peeling the ticing off the backing sheet and applying it to frosting.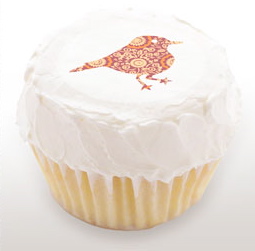 These edible icing prints are a great way to decorate cupcakes!  They have a crisp, professional look to them but are actually simple. As an added bonus they are made with food grade ink and gluten free which means you don't have to worry about food allergies. Additionally they last for up to six months when stored properly which gives you have a decent amount of time to use them.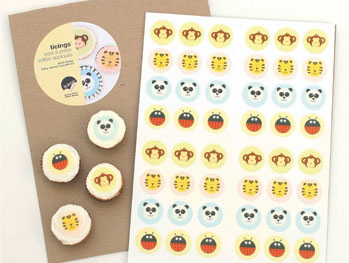 Ticings are available for purchase though the Ticings website.  You can purchase a sample pack for $9.95 (free shipping to the US).  The pack inclues 6 standard and 6 mini ticings so you can test out the two sizes.