By
hungry runner
on January 12th, 2011 . Filed under:
Cupcake Ideas
,
Home Decor
,
Recipes
.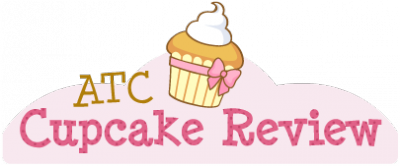 WallCandy Arts creates reusable wall stickers and wall art.  These wall decals can easily be removed and reapplied without leaving any marks on the walls.  One of there products is a large cupcake wall decal that doubles as a chalkboard; Which was what we here at ATC were sent to review.

I love this product and have to admit it is one of my favorite reviews so far.  As the website states it is easy to use, you simply peel the decal off the backing, stick it onto the wall and smooth out any air pockets with your hands.   Then when you want to remove or rearrange the layout, you just peel the decal off the wall.  It comes off with out damaging the walls.  These wall decals are great because you don't have to use nails that leave holes in walls or I've had comand hooks peel off the paint before.  So if you are looking for a unique way to decorate, these are a great option.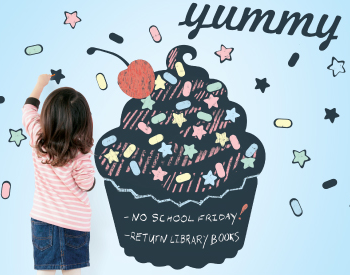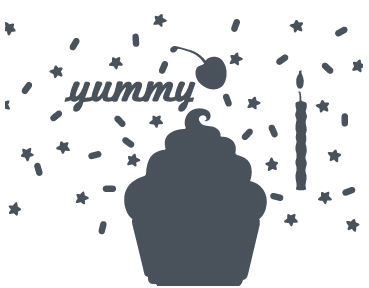 The cupcake chalkboard decal which costs $56.00, is large, or as the description calls it, colossal, measuring 32"x24".   Included with the cupcake are sprinkles, stars, a cherry, the word "yummy" and a candle.  You are also given a piece of white chalk so you can write on the decal.  Although I'm planning on getting some colored chalk to add some fun colors to the decal.
As mentioned, the decal was really easy to peel off the wall, as WallCandy Arts description said it would.  And a damp paper towel easily cleaned the chalk off the decal.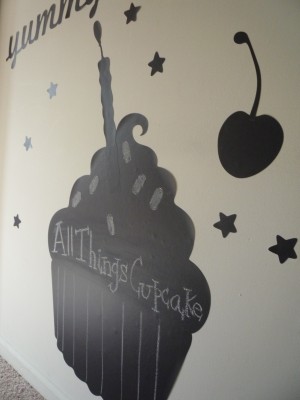 One of the things I like most about the decal is how versatile it is.  There are so many places you can use this decal, I have it in my hallway as seen below but you could also put it in a bedroom, children's playroom, kitchen, bakery or cafe seating area or use it as the special's board at a cupcake shop.
As a special offer for ATC customers, WallCandy Arts is offering a 15% discount on the Cupcake Chalkboard Decal when purchased from their website.  Enter the discount code: ATC15 at checkout.
The wall decal is great! The size of the decal seems to match the price. It is incredibly easy to use, just peel, stick, and write!