By
applecupcake
on January 7th, 2011 . Filed under:
Tattoos
.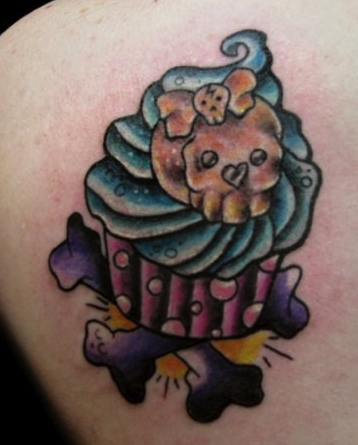 You know that we love to feature cupcake tattoos, and why not, there are so many amazing designs around, and behind each is a skilled and talented artist who create, design and ink those images, a piece of artwork which will last for a lifetime.  So today I thought I would explore where one particular tattoo parlor got its cupcake inspiration from.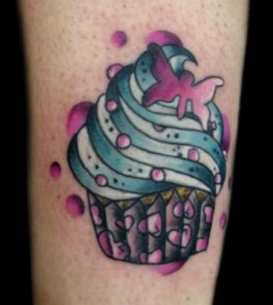 Angelia was a baker, she loved to make cupcakes and Angie dreamt of owning her own cupcake bakery one day.  She had a few cupcake tattoos on her done by the guys at Revolution Ink.  Angie specifically requested bright and beautiful tattoos and they were admired by many, even people not interested in tattoos.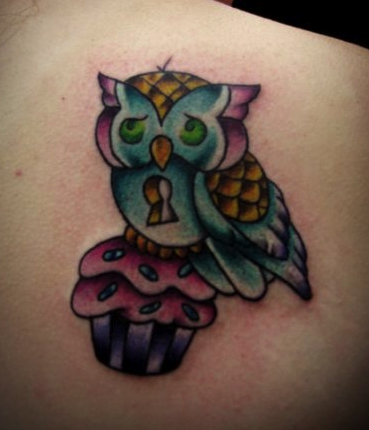 Unfortunately when Angie passed away, it left a hole  in the hearts of those who knew her and posed an issue as to how a funeral could be funded.  The guys at Revolution Ink decided to offer cupcake tattoos to raise the funds, and so many people took them up, that they raised over $3,000.  Even now they still get so many requests for these bright and beautiful cupcake tattoos which first started with Angie's originals.
These photos above are some of the tattoos created in remembrance of Angie, and below is the large colorful tattoo that Angie had done on her back.