By
cupcakeSerenity
on December 28th, 2010 . Filed under:
Home Decor
.
My New Years Resolution is to start being on time for things. The first step might be having at least one clock in my house that works. So, I began the search for a cupcake clock and I cannot believe how many choices there are out there! Here are some of my favorites.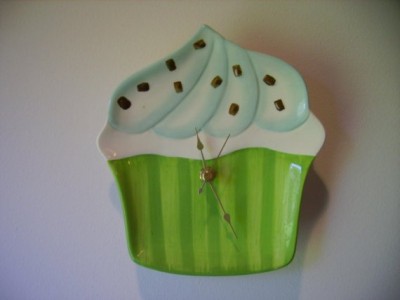 This little darling measure 6.6″ x 8″ and costs $22. It is available from Etsy Seller Story Time Clocks. It is the only one of its kind, so if you want this one, then you have to beat me to it.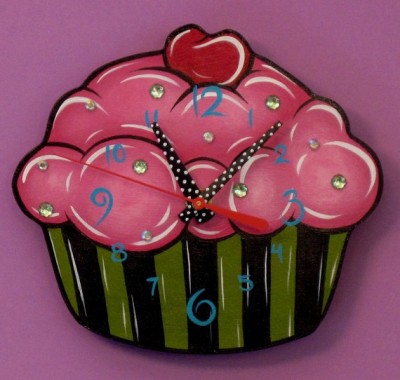 This temptation measures 6″ x 7″ and costs $35. It is available from Etsy Seller Off Her Rocker Arts. It is handmade and hand-painted!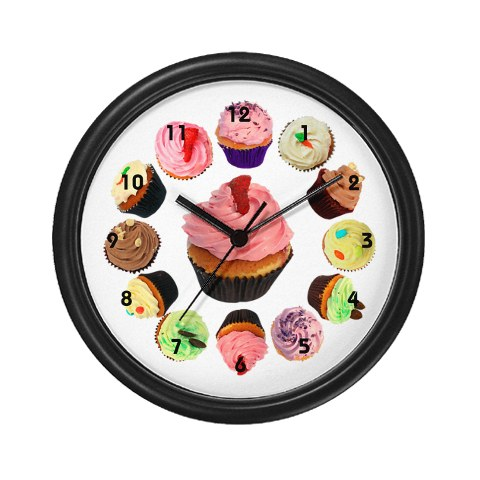 This one is available from Cafe Press. Its diameter is 10″ and it costs $16.50.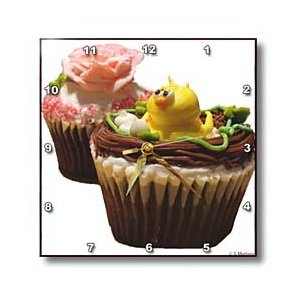 This one just makes me happy for some reason. It measures 10″ by 10″ and sells from 3DRose for $34.99.
Okay, so, which one should I buy?