By
cupcakeSerenity
on December 6th, 2010 . Filed under:
Bed, Bath, Body
,
Kids
.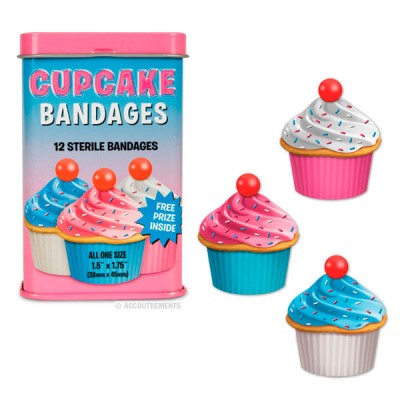 My daughter is three and a half, and has reached the stage where she "needs" a band-aid for everything. Stubs her toe, needs a band-aid. Bumps her head, demands a band-aid. So I am NOT buying her these clever bandages because the entire package wouldn't last a day.
But maybe you'll have better luck with your daughter. These cute first aid supplies can be found at Amazon for $3.33.