By
HeatherLynn
on November 19th, 2010 . Filed under:
Jewelry
.
I posted a bit ago about a Cupcake Bakers Charm from ETSY! Well I was just checking out ETSY for some new cupcake items and I found this …
The Whisk and Baking Pan Necklace from Freshy Fig's ETSY shop.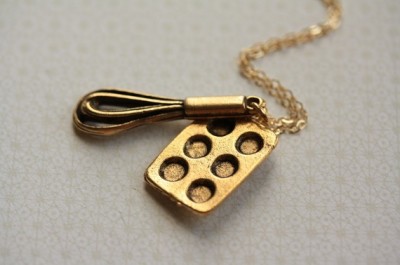 How cute is this? I love the little Whisk! It is also available in sterling silver.
They also have this ADORABLE  Layered Cupcake Baking Duo Necklace which is also available in gold!