By
HeatherLynn
on November 10th, 2010 . Filed under:
Cupcake Ideas
.
So if all of my fellow cupcake lovers haven't noticed I haven't been posting lately because of a tragic loss of  BOTH of my computers. I've been without a computer for 2 weeks. But life has gotten a little but brighter because a laptop has magically appeared in my life. Okay, it wasn't really magic, my amazing mother went to Wal-Mart at 8AM on Saturday morning to grab me this great deal on a computer. Thank you Mommy!
In honor of this momentous occasion I have decided to share a few laptop AND cupcake related items!
Cupcake Laptop Sleeve from Barry's Farm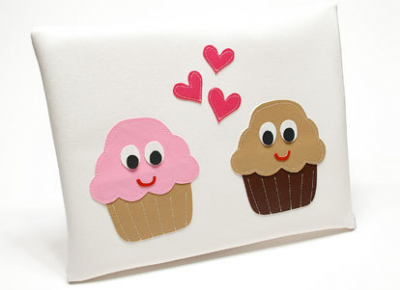 Cupcake Laptop Skin from Decal Girl