By
HeatherLynn
on October 30th, 2010 . Filed under:
Cupcake Ideas
.
Oh how I love vintage things and when they involves cupcakes my heart just goes pitter-patter. I also happen to love Etsy and jewelry so this find was a no brain-er for me.
I found this great Vintage Cupcake Necklace at Chocolate Silver Designs Etsy Shop.  You can even choose the color freshwater pearl you want.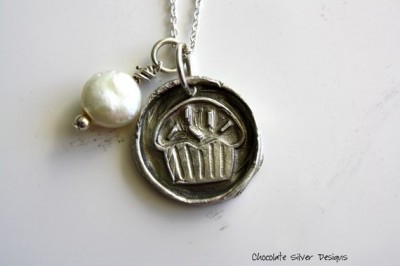 What is your favorite piece of cupcake jewelry you own?