By
hungry runner
on October 27th, 2010 . Filed under:
Reviews
.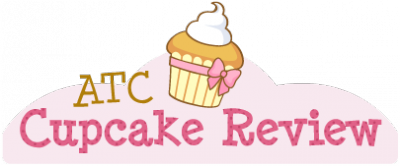 Hotel Chocolat is one of the largest chocolate companies in the United Kingdom.  In addition to offering their chocolate in the UK, they serve the US!  Hotel Chocolat offers a wide variety of Christmas gifts which are great for the upcoming holiday season.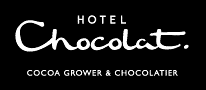 ATC was sent a large selection of chocolates to review but sadly when the giant box of chocolate, which would excite anyone with a sweet tooth, arrived it was melted due to issues with shipping.  Although some chocolate  had been melted beyond edibility, a portion of the chocolates remained intact enough to sample.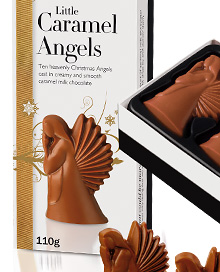 One of my favorite items sent were the Little Caramel Angels.  Each package comes with 10 chocolate angels about 2 inches in height that make great, simple, and easy cupcake toppers.  The caramel chocolate flavor pairs nicely with a wide range of cupcake favors from a classic vanilla cake with vanilla frosting to more daring flavors.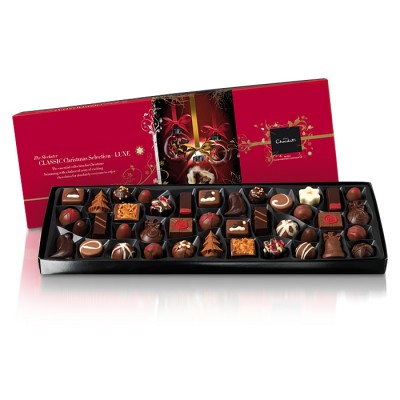 The Classic Christmas Sleekster Luxe Box was another personal favorite.  There was such a large variety of flavors included in the box that I could see everyone finding something they like.  As with the Little Caramel Angels, the chocolates from this box set would make great cupcake toppers, if you could resist eating them straight from the box.  There was a little penguin, Christmas tree, bell, ornament, stars in white and dark chocolate, and a little box designed to look like a present.  All of these are unique flavors like dark chocolate with chill, cranberry and apple, or milk chocolate with hazelnut paste. From this box I really enjoyed the dark liquid caramel which had a hint of salt, soft caramel and a dark chocolate outside.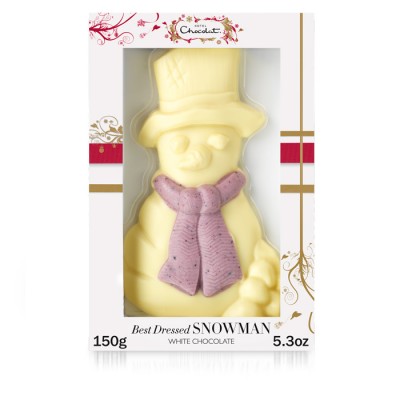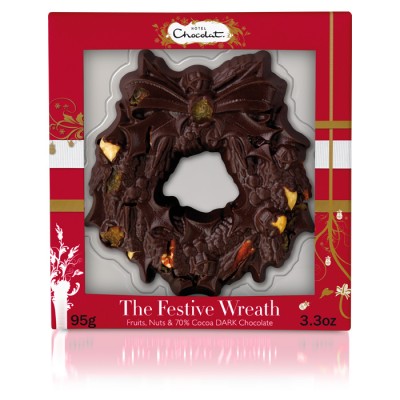 Also included in our sample pack were the White Chocolate Best Dressed Snowman and The Festive Wreath.  When I saw these two items I had to ask myself how they related to cupcakes but I realized they would be great for the giant cupcake!  Although white chocolate is not my personal favorite, I love dark chocolate myself; the white chocolate snowman was really good.  His berry scarf nicely complimented the white chocolate flavor.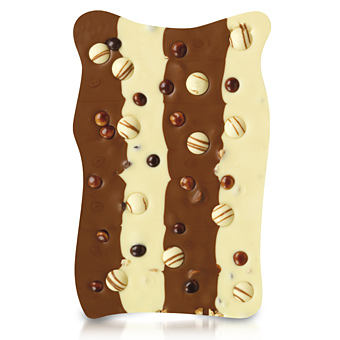 The final product which was sent for review was a white and caramel cookie giant slab.  This was one item that the appearance didn't seem affected by the melting damage.  The slab was a nice mixture of caramel chocolate and white chocolate sprinkled with cookies throughout.  I liked this chocolate but had trouble finding a way to use it with cupcakes.  Overall, despite being melted, the chocolates were really good.  The overall quality of the chocolate showed through the damage done by high temperatures.  As long as the shipping issues are resolved, I would recommend the product.  Hotel Chocolat offers a large selection of unique items and a good, high quality chocolate.
While I could tell the Hotel Chocolat offers what could be delicious chocolates, the overall review suffered due to the chocolates melting during shipping.