By
stayhomecupcake
on October 18th, 2010 . Filed under:
Cupcake Ideas
,
Giveaways
.

Our giveaway this week comes to you from Etsy crafter SewCosmic.  I love her shops' name because of it's fun meaning:
♥ SEWCOSMIC:
(C) reative
(O) ptimistic
(S) ewing (LoVE)
(M) om (Mommy, Mother, Momma, etc)
(I) ndependent
(C) ollector (Of Wayyyy too much Fabric!!♥♥)
How cute is that?  And how cute are these cupcake items from her shop?
This week you, our wonderfully loyal fans, will have the chance to win this amazing and very useful cupcake lanyard.  And as a bonus, SewCosmic is letting the winner pick one add-on too!  You may choose either a watch, whistle or badge holder.   I personally have one of these lanyards with a watch and I love it.  It is well-made and perfect for those of us who need quick access to keys or for attaching a badge for work.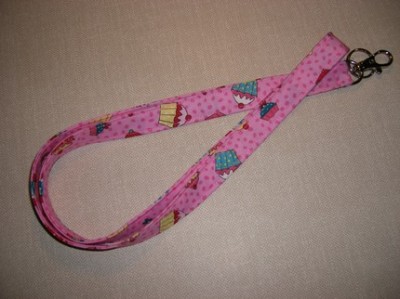 To enter this giveaway, just visit SewCosmic's Etsy shop and peruse her creations.  Then come back to ATC and click on the comment area below.  Tell us what was your favorite item and what item you believe she should add to her shop.  One winner will be chosen on Monday, October 25th.  Good luck my sweeties!