By
hungry runner
on October 6th, 2010 . Filed under:
Cupcake Ideas
,
Decorating
,
Reviews
.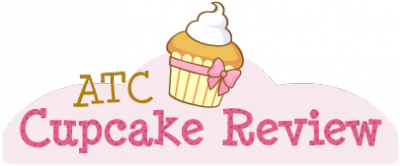 Cupcake Cuties are cupcake decorating kits for weddings, birthdays, holidays and other celebrations. And using them is really as easy as 1, 2, 3!  Each kit contains a 24 self adhesive themed sleeves and decorative garnish, so all you need is a frosted cupcake.  The kits also include easy to follow instructions and a picture of what the final product is supposed to look like.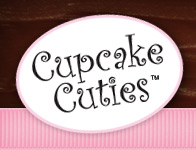 We here at ATC were sent two cupcake cuties, the scary scull and the football.  For the scary skulls I made vanilla cupcakes and used vanilla frosting.  Once they were frosted I dipped them in the provided white sprinkles.  Then wrapped the sleeve around the cupcake and topped with an included spider.  For the footballs I made chocolate cupcakes with chocolate frosting.  As instructed I used a toothpick to draw a football then using the included white writing gel to draw the lines.  The kit also had green sprinkles to use as grass and a sleeve to finish the cupcake.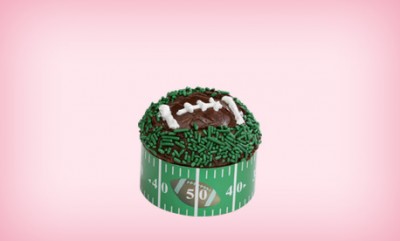 I really liked how easy the kits were to use.  Unlike some kits, these were simple and kid friendly.  It did not take hours to decorate the cupcakes and I liked that there was no time consuming fondant involved yet the cupcakes still looked fun and festive.  The kits arrived without anything inside being broken or damaged which is important.  Additionally I was pleased that my final product looked like the included picture.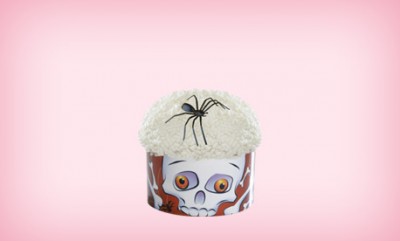 Since most recipes make 24 cupcakes it was great that the kits included enough products to make 24 cupcakes.  I liked that each kit had enough sleeves for all the cupcakes in addition to having the amount of sprinkles needed to decorate all the cupcakes.  While the cupcakes and the decorations are simple they are still impressive; we shared the finished cupcakes with our neighbors and they were excited to have the fall themed cupcakes.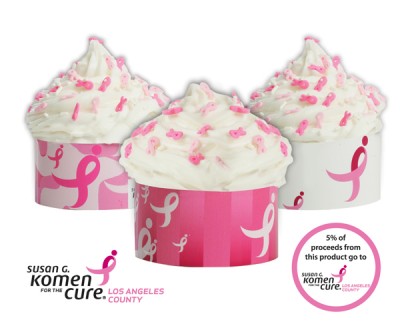 Cupcake Cuties are affordable, with kits ranging from $19.99 to $23.99.  They have over 20 different themed kits to choose from and a special "cupcake cuties for the cure" themed kit for the month of October which is breast cancer awareness month. The kit contains 24 sleeves, featuring 3 designs and toppings which included mixed pink ribbon sprinkles.  5% of the proceeds raised from sales will be donated to the Susan G. Komen LA County Foundation.
Cupcake Cuties are great, easy to use kits that add a little something extra to basic cupcakes.  The kits are also great for kids and inexperienced decorators as well as anyone looking to quickly transform a cupcake from frosted to decorated!