By
cupcakeSerenity
on October 2nd, 2010 . Filed under:
Cupcake Ideas
,
Cupcakes for a cause
.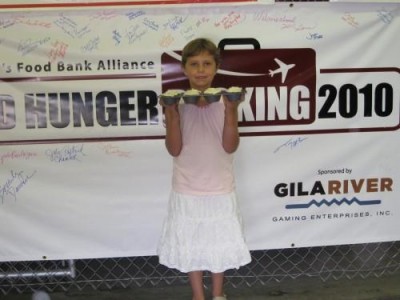 A lovely young lady by the name of Cyanne has made quite a statement by starting a cupcake club in her neighborhood in Arizona.  She, along with some help from her mom, made cupcakes and sold them to family, friends, and neighbors to raise money for the St. Mary's Food Bank Alliance.  She sold her cupcakes for only $1 each, and she raised $125 for the food bank, which enabled the alliance to distribute 875 meals.  If a 7-year-old can do this, it makes me wonder what I could do, what any of us could do.  A lot can be accomplished with a little bit of heart, a little bit of time, and some cupcakes.