By
applecupcake
on September 29th, 2010 . Filed under:
Recipes
,
Tips
.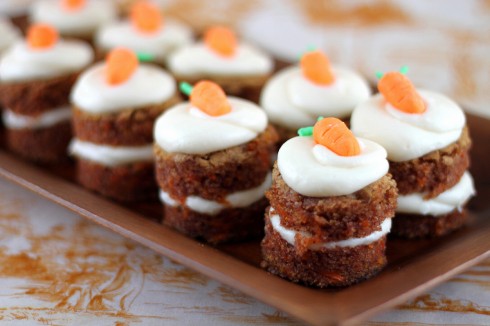 The carrot cake has been around for ages as one of those classic staple cakes that your mom or your nan used to bake when you were a kid.  It is a cake that has stood the test of time and is still an autumn favorite.  The only problem, is when baked as a cake or as cupcake it just doesn't really appeal like other cupcakes do.
Well The Crafty Penguin has the answer and you can use her fantastic technique on other cakes such as the banana cake or sponge, to take them from big and boring down to cupcake size, then pipe some life into them with the frosting.  The complete recipe is provided as is a guide on how to finish off the cupcakes with cute gumpaste carrots.  As you can see these little deserts would be a great way to end any dinner party!  See the full photo tutorial here.