By
applecupcake
on September 21st, 2010 . Filed under:
Cupcakes for a cause
.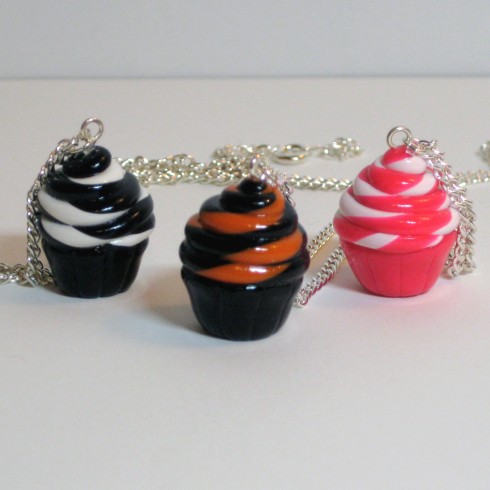 What color are your tiger stripes?
That is the question that is being asked over at ATC Sponsor Pink Sugar Bakery.
But why? Well, did you know that of all the tigers in the world that there are only about 3,000 left in the wild?  According to Pink Sugar Bakery, "poaching and habitat destruction have decimated the population of tigers in the wild" so they are calling on your assistance.
These little cupcake necklaces are not only adorable but they have been created specifically to support the Wildlife Conservation Society and the tigers.  From each one $5.00 is being donated directly to the cause, and best of all you can wear your stripes, be they black and orange, white and black, or the rather rare hot pink and white tiger stripes proudly.
You can purchase one of these limited edition Tiger necklaces for $14.99 plus shipping from Pink Sugar Bakery up until the end of October, or you can head directly to the WCA website to donate directly.